Press Release
Langmeier revolutionizes data backup with Langmeier Backup 12
Pfäffikon SZ, 06 February 2023. Langmeier Software GmbH has just released the new version 12 of its backup program Langmeier Backup. The latest version offers increased stability and satisfies users' high demands for reliable data backup for Windows notebooks, desktop PCs, and physical and virtual servers.
The company would like to thank its partners for their support during the development of Langmeier Backup 12 and is pleased that customers can now work even more securely.
The new version of Langmeier Backup has been designed to be easier to use while improving security and stability.
A particular highlight is the ability to back up folders and files to the aBusiness Cloud platform. CEO Urs Langmeier describes this as a revolutionary way for businesses to bring classic folder structures to the cloud, increasing productivity.
"When you back up your files to the aBusiness Cloud with Langmeier Backup, you can easily continue working with them online. This means you can read out your files online, share them with others, translate them or have them summarized using artificial intelligence," says CEO Urs Langmeier.
Other optimizations in the new version include:
easier backup setup and handling
Revised backup of complete hard disks
Faster backup speed
Optimized backups to FTP servers
New encryption levels
Increased protection against encryption Trojans with DataSaveControl
and many fixed program bugs
"We are very pleased with the support of our partners in the creation of Langmeier Backup 12," says CEO Urs Langmeier. "By optimizing the program, our customers can now work even more securely and satisfy their conscience with the latest generation of data backup."
Interested journalists and users can download the 30-day demo version of Langmeier Backup free of charge at
https://www.langmeier-backup.com
The prices for Langmeier Backup for notebooks and PCs are as follows:
Backup Essentials: 39.90€/SFr. per year,
Backup Professional: 49.50€/SFr. per year,
Backup Business: 99€/SFr. per year
For resellers and partners, a partner program is available with the option to purchase perpetual licenses with included or additional update and support guarantee (maintenance).
Additionally there are versions of Langmeier Backup for Windows Server and Hyper-V Server:
For Windows Server Essentials: 119€/SFr. per year
For Windows Server: 139€/SFr. per year
For Hyper-V (unlimited virtual machines per host): 278€/SFr. per year
Our press officer is Natalia Bobro. For more information or a free press license please contact:
info@langmeier-software.com
The Swiss company Langmeier Software GmbH is located at Churerstrasse 47 in 8808 Pfäffikon SZ.
Picture material for free use: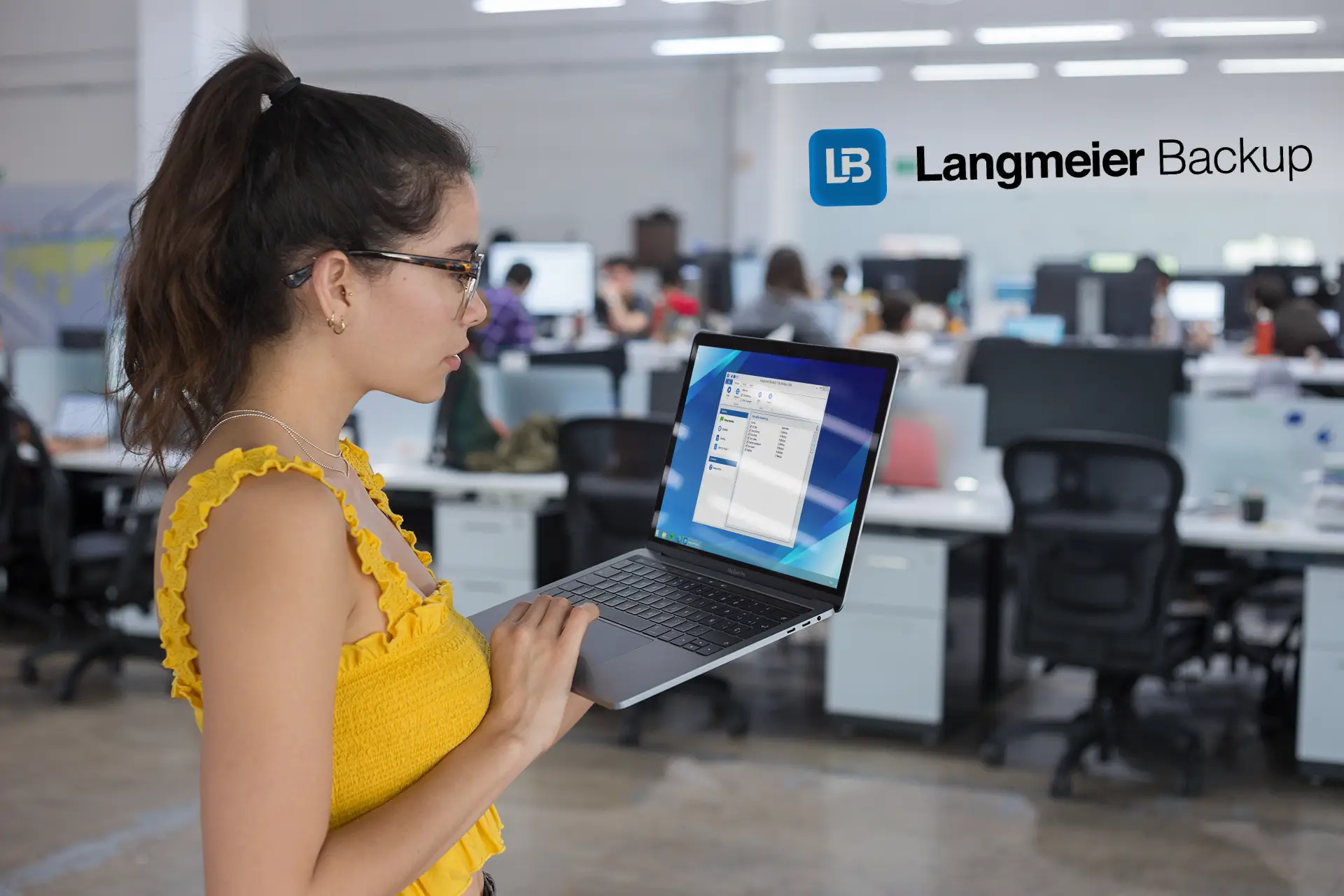 Langmeier Backup 12 is here!
Boxshot Langmeier Backup 12
This article covers:
Langmeier Backup 12
Langmeier revolutionizes data backup
Cloud Transition
Langmeier Backup Version 12