Langmeier Backup FAQ
How to restore individual files from an image
A frequently requested function is to restore individual files from a disk image. In Langmeier Backup 9 we have met this request of numerous users and have built the function into our backup software. Langmeier Backup 9 now allows you to mount disk images as a drive to restore individual files from the image.
How to proceed:
The easiest way is to double-click on the disk image. This opens a wizard, which allows you to open the disk image as a drive.
Alternatively, click on the "Tools" and then click "Mount Disk Image":
Select the data carrier image of Langmeier Backup here: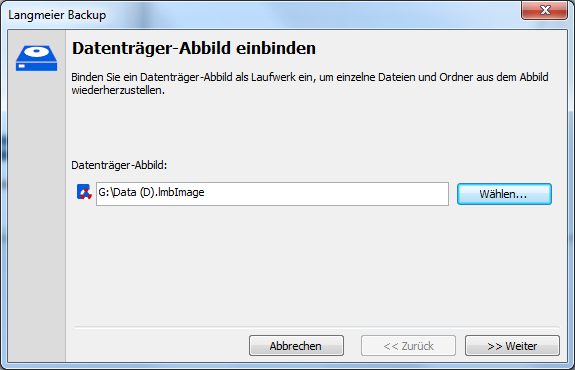 After clicking «>> Next» the selected disk image appears in Windows Explorer as a drive. Now you can navigate the folders, and copy files and folders which you want to restore. You can change read permissions or take ownership of the folders and files if you are unable to access the desired user folders due to restricted permissions.
This is how you eject the drive again:
If you want to eject a mounted drive again, you can either do this via the «Mount Disk Image» function by clicking «Eject» here instead of «> Next». Alternatively, you can remove the image via Windows Explorer by right-clicking on the drive: click «Eject Disk»
here
You can also include an image via the "Restore Wizard". There you will find the option "Browse Disk Image":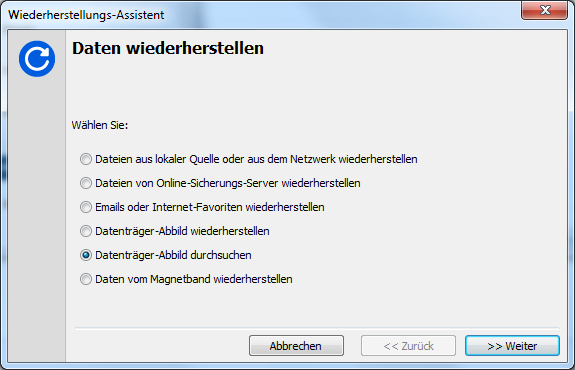 @langmeierbackup.php
About the Author Sebastian Müller, partner support
Further lookup: Langmeier Backup, Data backup, Restore data, Backup, Disk image, Image backup
Articles relevant to the topic
FAT32 or NTFS? Which format is better for backup?
Langmeier Backup Version 10 is here
How to back up your hard drive properly and not forget anything