Langmeier Backup
Manage Langmeier licenses online
With a Langmeier Software account you can manage license keys for Langmeier Backup, download license certificates for your licenses or top up your SMS credit for Langmeier Backup. We show you how to do it in this article.
The first step: create the account
The first thing you need is a Langmeier software account. To create an account, go to https://www.langmeier-software.com/register.php.
Then enter your information: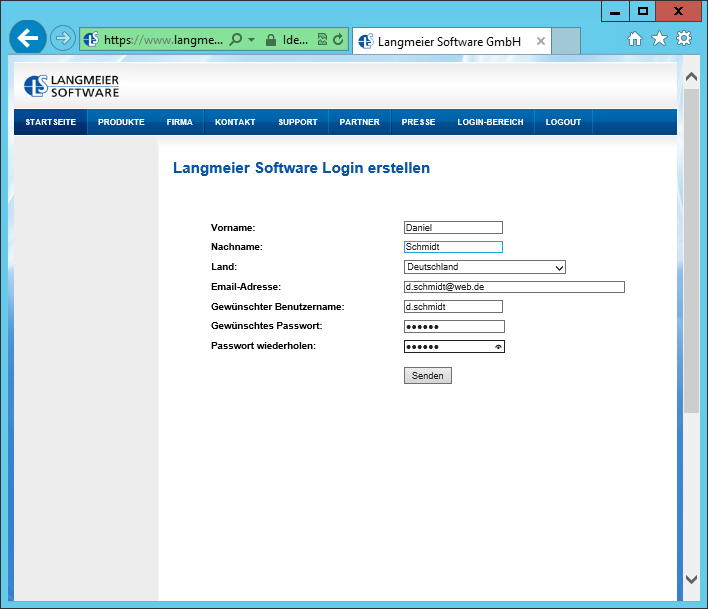 Now you will receive a confirmation email to unlock the account. Check your email address. Once you have unlocked the account, you can log in with the username and password provided and you will be in the main login area window: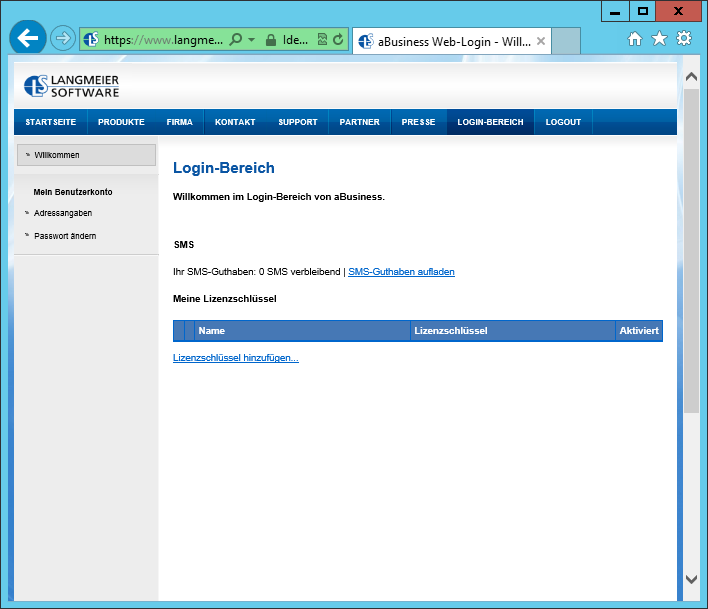 If you have already purchased Langmeier products at the email address you provided, then they will automatically show up in the license overview. If they are not, please contact Customer Service.
Add license key
Click on the "Add license key" option in the main window. This registers your license key and assigns it to your user account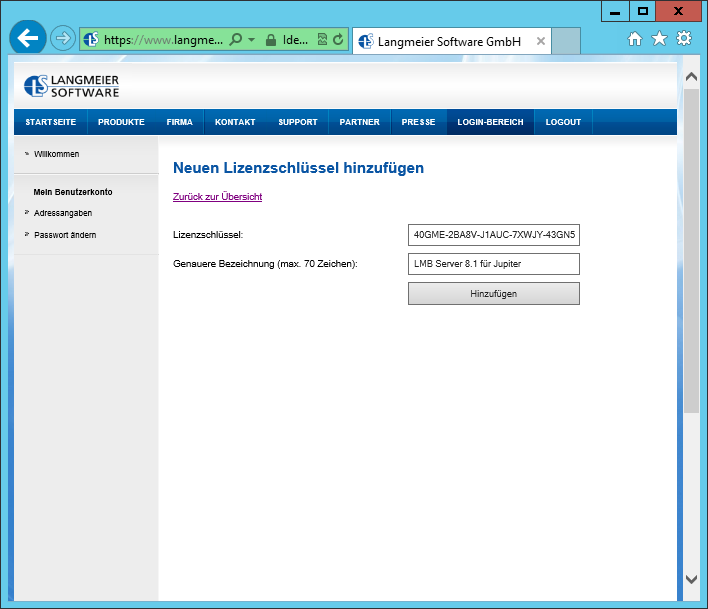 Under "License key" enter your key, below which you will find the option "More specific name". Enter a name or a designation here, possibly also the name of the user, in order to organize yourself with the license key. However, if you do not enter anything here, the program name will appear as the designation. We enter "LMB Server 8.1 for Jupiter", then it looks like this: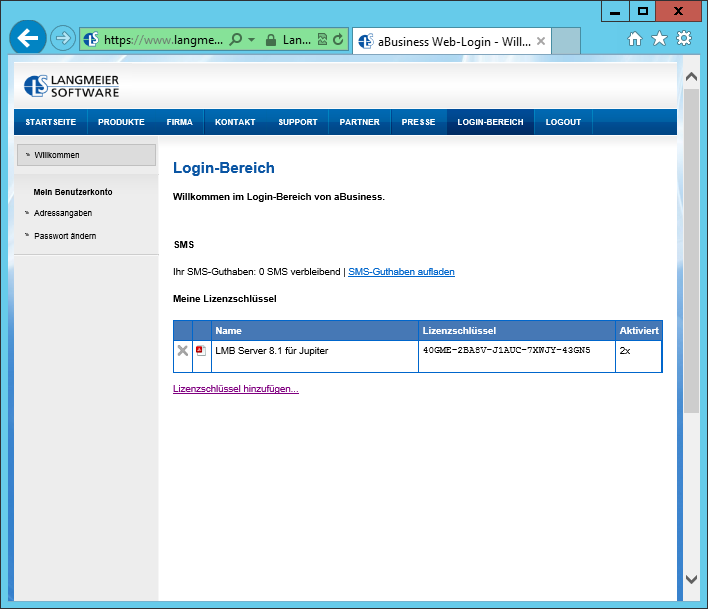 You have the option to add more license keys at any time. On the right you can see how many times they have been activated.
Download License Certificate
Right next to the license key name, in our example "LMB Server 8.1 for Jupiter", there is a PDF icon. Click on it to download the license certificate. After that, you can print the license certificate.
Charge SMS Credit
Langmeier Backup offers the possibility to send an SMS after each backup. By clicking on Recharge SMS Credit, you can purchase the desired amount of text messages: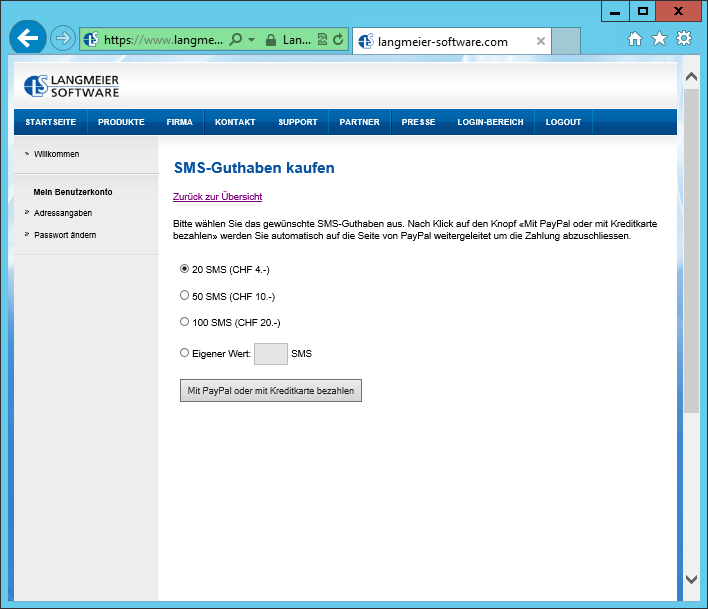 Here you can choose how many SMS you want to buy, as a template 20, 50 and 100 are provided, but you can also specify your own value. Now click "Pay with PayPal or with credit card". This will redirect you to the PayPal payment provider. After completing the payment, your SMS balance will be displayed in the login area.
About the Author Sebastian Müller, partner support
Further lookup: SMS notification, Langmeier Backup
Articles relevant to the topic
FAT32 or NTFS? Which format is better for backup?
Langmeier Backup Version 10 is here
Expert Tips: What is backup? Good Data Backup
This article covers:
Manage Langmeier Backup Licenses
Manage Langmeier licenses
Refill your SMS balance
recharge Langmeier Backup SMS credit