Langmeier Backup FAQ
Langmeier Backup 9: new image restore
As image recovery is a very important backup software feature for our customers, we have further developed it and added a new feature.
As of Langmeier Backup 9, you can use the rescue media to perform an automatic system boot repair. This is especially important for restores to new hard drives.
How to proceed:
First, create a new rescue medium. In the Langmeier Backup main window, click "Tools" and then click "Create rescue media":
Choose between CD and USB flash drive and create the rescue media.
Now boot the computer with the newly created rescue media. Once Langmeier Backup has started in the boot environment, you will immediately be given the option to restore a disk image.
In the next step, select the image you want to restore.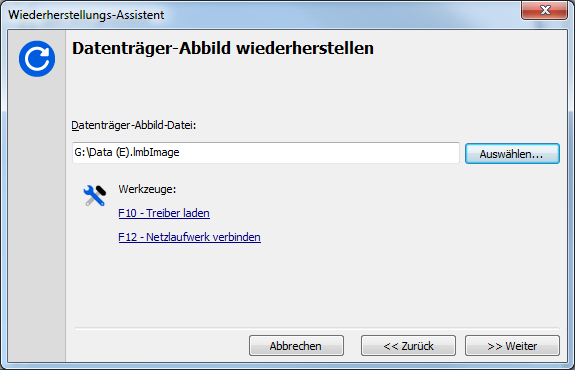 Now select which partition you want to restore to. After that comes the window that contains the new feature.
Here you can choose whether Langmeier Backup should perform an automatic system startup repair, which we recommend. To do this, you can choose between Windows, Linux. MacOS X and Chrome OS to select the operating system, but we recommend selecting the "Automatically determined" option here.
After that, you need to confirm that you want to perform the restore and you are ready to go. Wait until the restore is finished and restart your PC.

Save data automatically
Protect all your files.
About the Author Sebastian Müller, partner support
Further lookup: Langmeier Backup, Restore data carrier image, Data backup
Articles relevant to the topic
FAT32 or NTFS? Which format is better for backup?
Langmeier Backup Version 10 is here
How to back up your hard drive properly and not forget anything