Why are optimized business processes important for your company?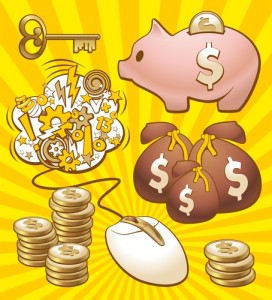 Companies that optimize their business processes well can increase profits and, as it were, quality.

The success or failure of a company today is essentially determined by efficient business processes. Optimal operating results can only be achieved if processes such as the development process and the production and marketing process work together in an interlocked manner. Automated business processes rely on a common data basis and reduce many deficiencies to a high degree. Multiple work, duplicate information management and divergent data content are kept to a minimum. Business processes can be largely automated with the use of IT and noticeably promote the flexibility and competitiveness of companies.
What is the importance of optimizing business processes?
In all companies, optimizing business processes is a key objective. With the measures taken, the company can not only keep up with the competition, but in most cases is ahead of the competition by a nose. However, a strategic approach with the definition and structuring of all operational processes is indispensable for the optimization of process chains. With the developments in information technology, efficient opportunities are opening up to automate the business processes in the company.
Companies and customers benefit when implementing automated business processes
The automation of business processes brings many benefits in the company. Business processes become transparent, and many risks are minimized. The many strengths of automation also include the shortening of various workflows and the audit-proof documentation of daily business transactions. Efficient workflows, streamlined processes and a high quality level of business processes are the consequences of automation. The measure ensures a permanent optimization in the management of business processes. Existing processes are made more efficient and effective with automation. Automated business processes can be quickly adapted to changing conditions. These measures increase customer satisfaction and boost confidence in the company. Those who automate business processes with suitable software (e.g. aBusiness) have decisive advantages. Data can be easily transferred from existing business applications. The synergy effect saves time and money and reduces error rates based on incorrect entries. Therefore, resources are freed up in the company and employees can concentrate more on the core business again. Standardized and streamlined business processes secure the company a competitive advantage in the long term. They optimize the company's value chain all the way to the customer. Automated business processes define well thought-out and proven procedures and eliminate communication problems between employees and the customer.
High quality, lower costs, higher profits and, last but not least, more satisfied customers are the result of consistent business process optimization.
Lay the foundation for a perfectly optimized operation of your business now by requesting information about aBusiness from us.
About the Author
Urs Langmeier
, Founder and CEO of Langmeier Software GmbH
Further lookup: KMU
Articles relevant to the topic
Safety in the workplace: avoid tripping hazards now
Global Jobs Revolution Digitization and Artificial Intelligence
Langmeier introduces new version of aBusiness