Protection against data espionage by encryption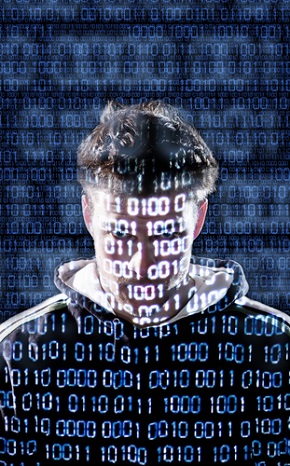 No one likes it when a hacker, competitor or the state reads in secret!
The scandal surrounding the US intelligence agency NSA's global data spying programme has unsettled users of online services across Europe. Many users of cloud services, for example, are wondering whether their data is now safe from spying. Those who use cloud services and want to do something about it should never back up their data to the cloud without encryption. Tools like Langmeier Backup securely encrypt backup data and protect it from being spied on by unauthorized parties.
Security Risks in the Cloud
The early summer of 2013 found a dominant theme with the NSA spying scandal. Beyond political irritations between the governments of European countries and the US, the issue is nothing less than data protection for several hundred million users who are on social networks or use web-based services. This, of course, also affects popular cloud services such as Microsoft SkyDrive and Google Drive. Users rely on the providers and, at best, worry about the availability of their data in the cloud. But what many do not consider is that the data is stored unencrypted in the cloud. So using the cloud poses a certain security risk that needs to be minimized. Cloud services that generate keys on their servers cannot provide reliable protection. The user has no control over the encryption because the generated key also resides on the cloud server.
Encrypted backups for more data security
In IT, "data security" is always about two issues. On the one hand, it means availability and recovery of data structures after a defect or failure of hard disk storage, and on the other hand, protection of data from unauthorized access. While the first topic can be handled with backup software solutions, the second is a case for encryption software. Optimally, the backup solution should also handle encryption, because more and more users expect backup systems that back up to the cloud to not only reliably store data, but also securely encrypt it.
With Langmeier Backup Business and Langmeier Backup Server, two solutions are available that backup the data inventory and secure the data encrypted to Microsoft SkyDrive, Google Drive and other clouds. And this even in two ways, because the solutions not only encrypt the backup files, but also the data transfer itself. This means double protection when backing up to the cloud. Dangers can also lurk on local network servers and require secure encryption. Langmeier Backup includes a solution for 256Bit encryption of Zip files and thus offers the highest level of security even for locally backed up files. Provided that a secure password is used, the encryption is definitely not crackable. Neither in the cloud nor locally.
Conclusion
Not just to protect data from spying programs of any intelligence agencies, but out of principle, users should never store their data directly in the cloud, but back it up encrypted to the cloud with Langmeier Backup. Both in the cloud and in local networks, Langmeier's backup solutions offer protection against spying of any kind through innovative encryption algorithms.
Save data automatically
Protect all your files.
Further lookup: Langmeier Backup, Cloud Backup, Data Security, Encryption
Articles relevant to the topic
Langmeier Backup Version 10 is here
FAT32 or NTFS? Which format is better for backup?
Expert Tips: What is backup? Good Data Backup
This article covers:
Protect against data espionage
Encrypt cloud data locally
Encrypt cloud locally
Protective measures against data poinage