Langmeier Backup FAQ
Tips for a secure enterprise backup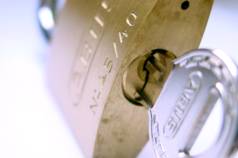 Taking data to real security is something that wants to be thought through. Dangers to data lurk in a number of places, and this, especially for businesses that have important data worth protecting on their computers, is not something to be taken lightly.
Even on the backup data can still be attacked by computer viruses or hackers, at worst deleted or spied on. You are now rightly asking yourself: but how can I be sure that my data is really safe? There are modern solutions for this, which will be shown to you here.
Recommended for business users
Use two mini-USB hard drivesas backup disks, alternately take them to the store and bring them home in the evening with the backup loaded. If you have a safe, you can put these hard drives in the safe. Connect the hard drives to your computer only for the time of backup with the backup software to prevent viruses and hackers from accessing the hard drive. Encrypt the backup data with a password that contains at least 6 characters including different upper and lower case, and at the minimum a number as well as a special character, so that your data cannot be spied on. Be aware: someone could steal your hard drive with the backup on it - be it in the office or on the road. So an encrypted backup is essential.
or:
Use a network hard drive as the destination for your backup or alternatively, a dedicated computer on your network that serves as your backup server. Access this disk only through a UNC network path. It is best to add a $ sign to the share name for the network disk so that this share name remains hidden on the network and cannot be traced by anyone. Do not set up network drives for the backup disk, otherwise viruses could very easily find this disk and destroy data on it. Encrypt the backup data with a password that contains at least 6 characters including different upper and lower case, and a minimum of one number and one special character to prevent your data from being spied on.
If you want to be doubly secure, back up your most important data to a remote FTP server as well. Again, be sure to encrypt the data with a password that cannot be easily cracked.
Check your backup regularly. You will be amazed at how quickly data was lost despite the backup. Do you still know the decryption password? Can the data still be restored at all? With a complete bit-by-bit backup check, you can test whether all data could be restored from the backup without any problems, or where there may still be vulnerabilities.
Further lookup: Langmeier, Backup, Data backup, FAQ
Articles relevant to the topic
Which backup type is the best choice for my data?
The most frequently asked questions when choosing a backup solution
Difference between file backup and image backup?