Successfully backup and restore Windows permissions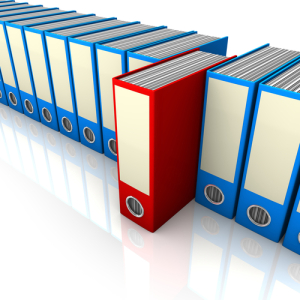 Securing folder permissions made easy. This article shows how.
Langmeier Backup supports backing up and restoring folder and file permissions. There are only a few limitations due to technological circumstances.
The following points need to be considered:
Folder permissions can only be backed up from Langmeier Backup 8.0.0.355. Earlier versions support backing up file permissions, but not folder permissions.

For backing up Windows permissions, the backup media must be NTFS formatted or a magnetic tape drive.

Backups to zip archives or backups to online servers do not support Windows permissions. Therefore, these backups do not receive Windows permissions.

If you make changes to the security information of individual files, it is recommended that you make another full backup because the changes to the security information are not recognized as a file change when you back up. However, changes to the permissions of folders are always included in the backup.

Inherited permissions are backed up via the root folder that provides the heirs. Thus, on a restore, heirs to the root folder of the restore folder are inherited if the original root folders are not also restored. If you want to change this behavior, copy the Windows permissions to the underlying files and then perform the backup.

About the Author
Urs Langmeier
, Founder and CEO of Langmeier Software GmbH
Articles relevant to the topic
FAT32 or NTFS? Which format is better for backup?
How to back up your hard drive properly and not forget anything
Expert Tips: What is backup? Good Data Backup
This article covers:
Restore ACL Permissions
Langmeier Backup NTFS Security
Backup NTFS Permissions
Backup and Restore NTFS Permissions